WOK Unleashes NOTENSPEICHER – MIDI Recorder / Sequencer Plug-In For Windows
WOK has unleashed NOTENSPEICHER, a steam-punky MIDI recorder / step sequencer. This simple VST plug-in for Windows allows you to record MIDI notes step by step and play them back in various ways.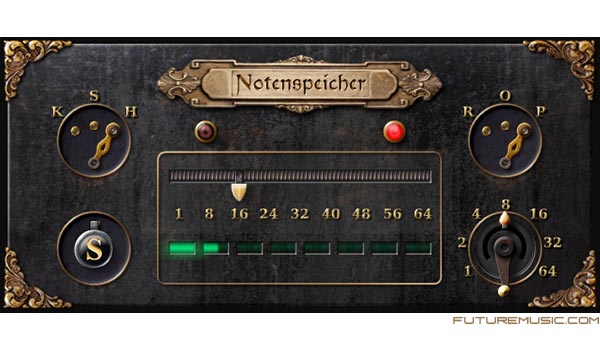 The plug-in holds up to 64 notes and plays them back transposed with selectable speed in sync to the host; nonstop, while a key is pressed or step by step. Each sequence is saved as a VST preset, so 128 sequences can be accessed by program change.
WOK's NOTENSPEICHER costs €3 and is available now.
Wok