Waldorf Announces Rocket – Pocket Analog Synth
Waldorf, a German concern, has unveiled the Rocket, a pocket analog synthesizer with pulse width modulation and hard sync.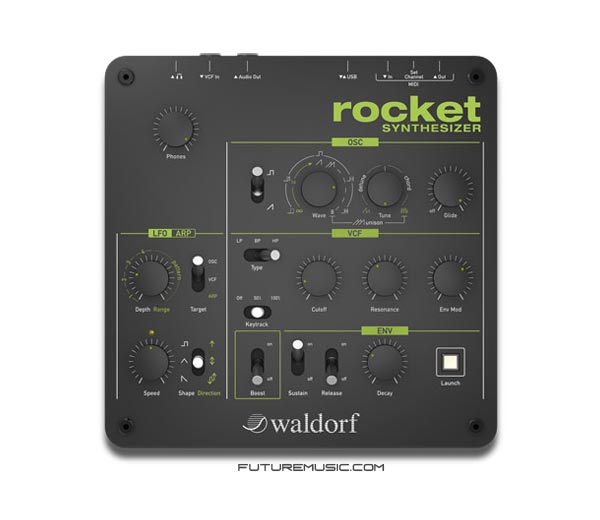 It features an analog multimode VCF with lowpass, bandpass, and highpass, resonance up to self oscillation and beyond, a monophonic oscillator section with Ultra High Density Sawtooth and unison for chord play. It also includes an arpeggiator and a destructive Booster circuit.
Features:
» Analog multimode-filter (VCF) with Low Pass / Band Pass / High Pass
» VCF-input
» Flexible oscillator-section with pulse width modulation and hard sync
» Up to 8 oscillators in unison for chords or Ultra High Density Sawtooth
» Low Frequency Oscillator (LFO) for modulation
» Envelopes for VCA, VCF and Sync
» Booster circuit to generate aggressive sounds
» Arpeggiator with different rhythmic patterns
» Glide
» USB powered
» MIDI in and out
» Extensive control panel with high-end pots and switches
» Control via MIDI and USB
» MIDI clock sync
» Line output
» Headphone output
» Launch key for easy pre listening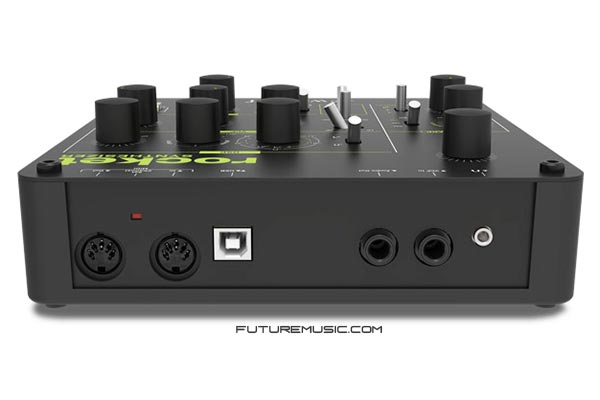 Waldorf claims it will appeal to any sound designer and musician interested in quality sounds. It works as a stand-alone instrument or in any imaginable music production environment. But its most important feature is of course its sound: a real Waldorf synthesizer, powerful, direct and with a lot of love for the details.
The Waldorf Rocket is slated for release next month for about €250.
Waldorf