Moog Announces Sub Phatty – Gritty Analog Hardware Synth – Coming In March
Moog has announced the Sub Phatty analog synthesizer, a 25 full-size key, 31 knob production instrument that melds the soul and functionality of vintage analog synthesizers with a host of new and unique sound design tools. The Sub Phatty grinds and screams with a uniquely aggressive voice, that claims to be Moog's most "gritty" synth to date.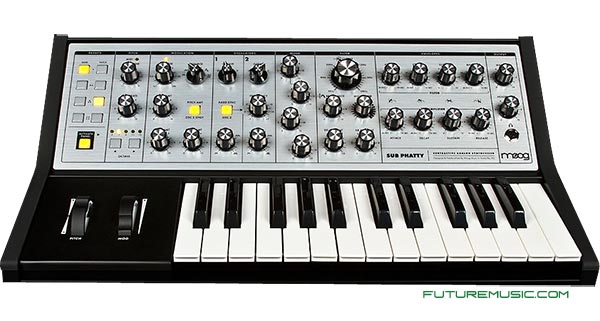 The engineers at Moog Music have reimagined the Sub Phatty's sound engine. The instrument features two variable waveshape oscillators that perform with clarity and accuracy while requiring almost no warm-up time. Users can simply power up, dial in settings, and put their fingers to work on the keys to summon detailed waveforms with vibrant sound that brims with high-frequency harmonic content, yet stays true to the rich sonic density that has become synonymous with Moog synthesizers.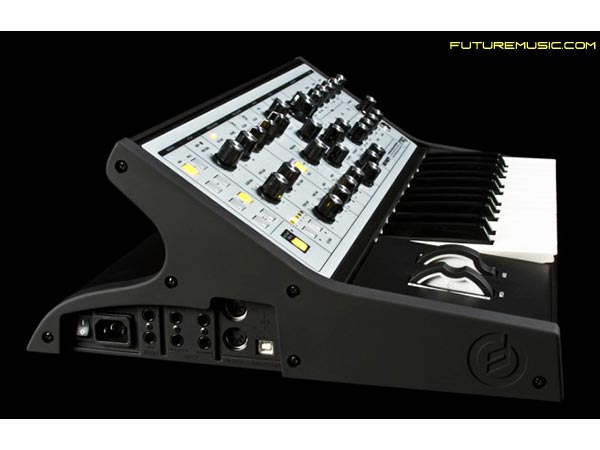 "We set out to design the grittiest Moog synth ever, one that still offers all of the great sound and flexibility that Moog synthesizers are known for, but that also really has teeth," said Mike Adams, President of Moog Music. "One of the great advantages of the Sub Phatty is its ability to conjure aggressive sounds that cut through a dance mix, stand out on-stage, or burn up the studio. We think that everyone from producers and sound designers, to DJs and synthesists will have a blast using it."




The Sub Phatty's filter includes the transformative new Multidrive circuit, a unique combination of OTA distortion and FET drive, which serves as the sparkplug in the instrument's powerful sound. At low settings, Multidrive adds warmth and width; when pushed, it delivers a screaming snarl that is highly reactive to resonance, waveshape, and oscillator level.
The Sub Phatty brings a new and boldly unique voice to the Moog arsenal. With its streamlined interface and dynamic sound design flexibility, this new synth fuses an unparalleled connection between human & machine, opening the door to unprecedented sonic exploration.
Moog's Subfatty costs $1,099 and will be available sometime in March.
Moog