TestDrive: Twelve South BassJump Speaker Review
Surprising Results From Simple Low Frequency Enhancement
Twelve South, a small concern out of South Carolina, USA, has developed a speaker enhancement system for Apple MacBooks to augment the onboard stereo speakers. Anyone who has listened to the MacBook's miniature speakers for any length of time, can tell you that the quality comes up severely wanting, but for a company to develop a product specifically to work with these reedy devices, instead of just putting out quality standalone's is a provocative proposition. Thus, we were quite skeptical when presented with the BassJump for this TestDrive.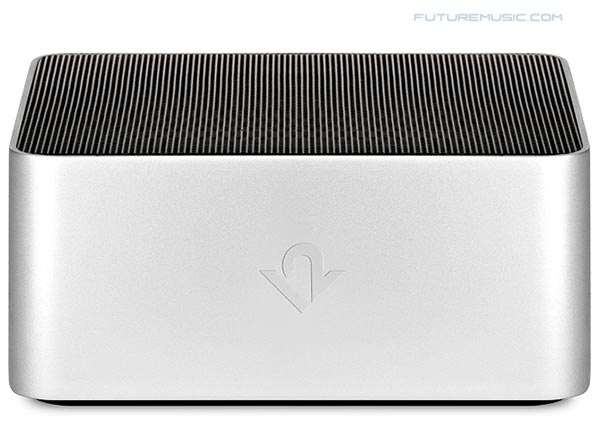 The world-class build-quality of the Twelve South BassJump perfectly complements the Apple MacBook


Specifications:
» Drive Unit: 77mm subwoofer speaker cone
» Frequency range: -6dB at 50Hz-20kHz
» Signal-to-noise ratio: 80dB
» Connection: USB minijack
» Crossover Frequency Range: 100Hz to 300Hz
» Minimum System Requirements: Mac OS 10.6 or later
» Includes a quality neoprene carrying case and USB cable

What's The Point?
The hardest aspect for our reviewers to get their heads around was why Twelve South felt there was a need in the marketplace for was is essentially a USB-powered mini subwoofer for the MacBook. One tester simply asked, "if you want a better listening experience on a MacBook, wouldn't you just purchase a quality set of headphones?" Another just shook his head and queried, "what's the point of one external speaker? If I'm going to the trouble of setting up an external audio platform, wouldn't a 2.1 or a pair of nice powered stereo speakers be a more savvy choice?" However, it was obvious we were initially missing the point.

The BassJump is not small, which somewhat questions its portability


Do You Believe?
The Twelve South BassJump speaker is not intended to provide an audiophile experience, it is merely "turbo-charging a MacBook's speakers," as one tester commented. Thus, instead of lugging around a pair of decent external stereo speakers when traveling, the BassJump provides a very portable solution for sound enhancement. And it turned our doubtful staffers into believers.
The build quality of the BassJump is world-class, with a gorgeous aluminum enclosure and a solid black metal grill that protects the 2.5″ speaker. The elegant 5″x5″ square chassis weighs in at 1.5 pounds and a single Mini USB plug supplies both audio and power. "It would have been nice for Twelve South to provide a two or three port mini hub in the BassJump for further connectivity, since one of the MacBook's valued USB ports is now employed fulltime," one evaluator remarked. A solid suggestion, but one that may have necessitated an external power supply, subverting the Go Anywhere mojo.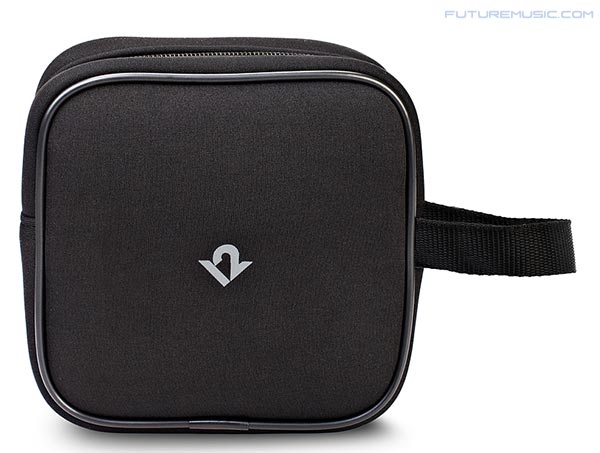 Twelve South did not skimp on the BassJump's accessories like most manufacturers. The neoprene carrying case is real quality


Beyond the elegant aesthetic, lies a low-mid range tuned speaker Twelve South was somehow able to sonically match to the tinny and thin sounding stereo pair embedded in the MacBook. Not that we should beat up Apple too much here since they have been systematically reducing the size, weight and thickness of the MacBook models since day one, while increasing the processing and graphical power exponentially. This scenario doesn't leave a lot of room for full range speakers, which is why Twelve South believed BassJump needed to join the party.


Pure Sonic Alchemy
Our evaluators were "floored" by the results. "I'm blown away on how Twelve South was able to turn those asthmatic speakers into a solid listening experience," exclaimed one reviewer. "What Twelve South has done with the BassJump is pure sonic alchemy!" Again, the BassJump is not going to go mano-a-mano with a quality pair or 2.1 desktop speaker system, but it does answer the question many reviewers initially posed at the beginning as to why a consumer would be interested in this portable solution. We tested the BassJump on the last three generations of the MacBook and found it worked quite nicely with all three models. Twelve South even went to the trouble to create specific Mac OS X versions of their software (which show up as a Preferences plug-in) for Snow Leopard, Lion, and Mountain Lion. Thus, if you have an older generation of the MacBook, you can still benefit from the BassJump.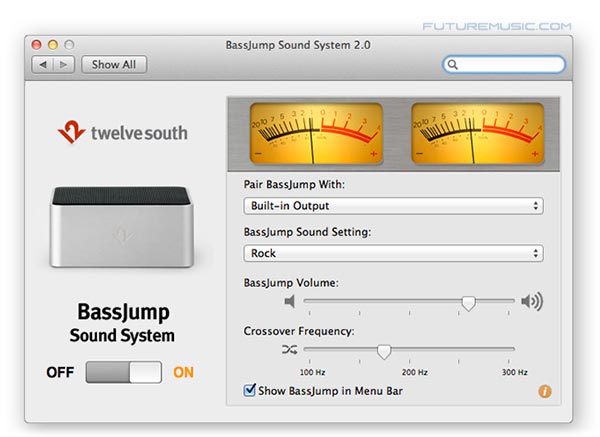 The interface of the BassJump software


Speaking about the software component, Twelve South recently upgraded the BassJump software to version 2.0. The upgrade provides the ability to boost the output 8 dBs, save you own customized BassJump settings and pair the unit with external USB speakers and the Apple Cinema/Thunderbolt Display speakers.


Conclusion
Ultimately, the question a consumer is going to ask themselves the same query one of our reviewers levied: "should I spend $70 bucks on a BassJump, or put the money towards a good pair of cans [headphones], or a 2.1 external speaker system?" Although, this is the obvious conundrum, we have to conclude that all three solutions are viable. Twelve South has created an entirely new market with the entry of the BassJump, and one that is certainly worth considering if you use your MacBook daily and often take it on the road. In fact, if you've got a serious MacBook user on your gift list this holiday season, consider your shopping done. Recommended.

The Future
A USB hub would be a nice addition, if the power requirements of the bus are not too taxed. However, even a single USB "thru" would still allow use of the USB port for other peripherals. Other genre presets should also be included in the next software update.
» FutureMusic Rating: 90%


Cheers:
+ It Really Works!
+ True Sonic Enhancement
+ Build Quality
+ Nice Accessories

Jeers:
– Eliminates a valued MacBook USB port
– Not really a subwoofer
Off The Record:
"Twelve South did a phenomenal job of matching the sonic characteristics of the BassJump to the MacBook's internal speakers." —Garth Fields
"If move around to different locations and don't like to use headphones, the BassJump external is your best portable solution." —Dan Brotman
"Although, I think the BassJump does a commendable job – I think I actually said 'wow' during my first impression – I still don't understand its core value when compared to headphones or quality external speakers." —Sondra Harris
"Tweens (11-14 year olds) are probably a good market for 12S to target… [since] they are probably the only group who actually listen to music via laptop speakers these days." —Angelina Cruz


Twelve South's BassJump costs $69 and is available now. Buy It!
Twelve South