Mackie Unveils 2000W DLM Loudspeakers
Mackie has unveiled the DLM Series, a new line of ultra-compact, powered loudspeakers that feature 2000 watts of power, proprietary Mackie TruSource technology and an integrated digital mixer/processor. The powerful DLM system includes two full-range models (DLM8, DLM12) along with a high-output compact subwoofer (DLM12S).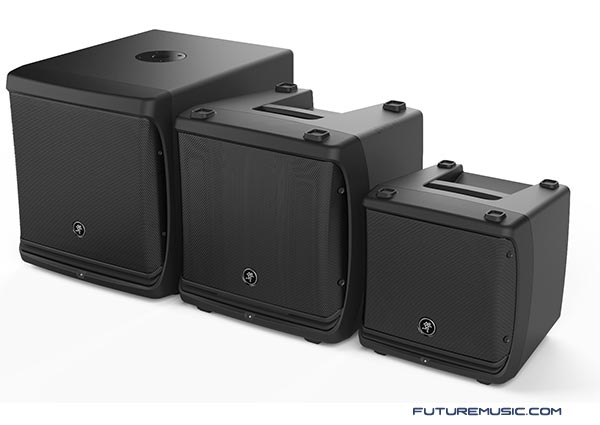 Each DLM Series Powered Loudspeaker delivers 2000 watts of efficient Class-D power. Featuring TruSource technology, the full-range DLM8 and DLM12 are equipped with Mackie's TruSource driver that incorporates the high-output woofer and 1.75" compression driver into a compact common-magnet design. Powerful TruSource DSP delivers clarity, consistent dispersion and fidelity.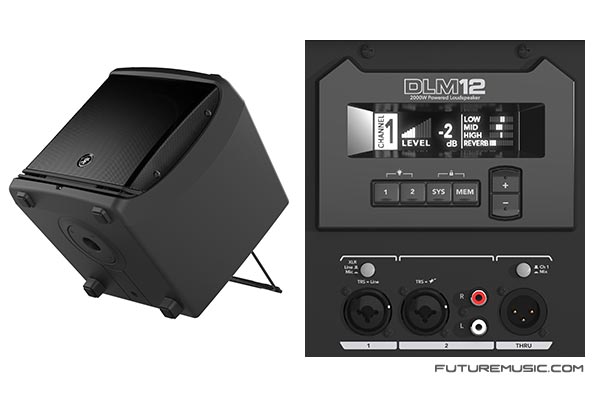 Both the DLM8 and DLM12 feature the Mackie DL2 integrated digital mixer, providing a dual-channel mixing solution for a wide array of possible connections with incredible channel features like 3-band EQ and 16 effects. Plus, system processing like a multi-band feedback destroyer, six speaker modes and Smart Protect technology provide the tools needed for truly professional applications. The ultra-compact form factor of the DLM8 and DLM12 includes a rugged PC-ABS cabinet, powder-coated grille and integrated kickstand for personal monitor use.




The companion DLM12S packs 2000 watts of power and deep low end into the claimed highest-output compact sub on the market. The integrated DLP Digital Processor provides system processing tools like a variable crossover, speaker modes for optimum voicing and the system protection. The rugged 15mm poplar cabinet is unbelievably compact with a durable, powder-coated grille and integrated pole-cup for mounting a DLM full-range loudspeaker plus additional configuration options that include wall mounting and flying for professional installs.
Mackie