SmithsonMartin Announces Emulator Kontrol Surface
SmithsonMartin has announced the Kontrol Surface 1974, an innovative multi-touch MIDI control surface from the developers of the Emulator DJ platform. The new KS-1974 is a tabletop version of the Emulator with the same interface as their flagship product, but without the sexy, transparent touchscreen interface. SmithsonMartin's KS-1974 connects to your laptop / desktop to transform it into a 22 inch controller with 4 simultaneous touch points. Emulator for Traktor and Emulator Modular come bundled with the KS-1974.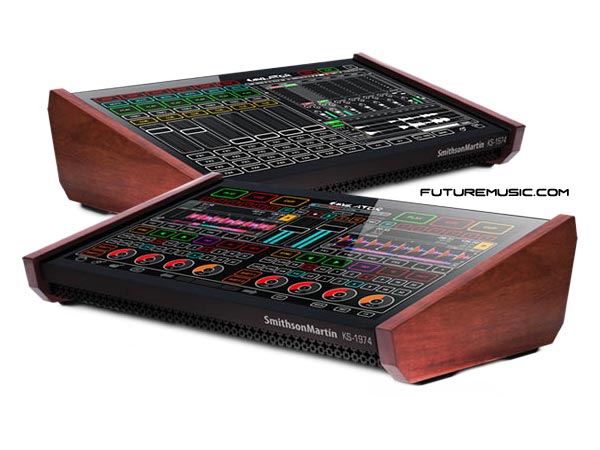 Emulator Modular includes a complete set of objects so you can completely custom design your own multi-touch interface with buttons, sliders, circular knobs, jog wheels and even your own custom graphics. With Emulator Modular you can build your customized multi-touch interface in just minutes. Imagine a custom layout for Traktor, Ableton, Virtual DJ, Mixvibes, Torq, Deckadance, Arkaos, Resolume, and any other MIDI based software. You can share your creations with Emulator community, benefit from the experience and collaboration of other users from our forum. Sharing templates is easy and free, with Emulator Modular, the game has officially changed.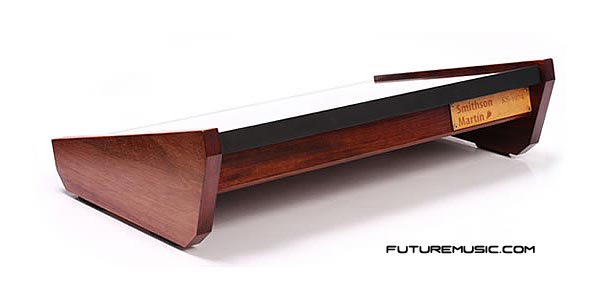 KS-1974 is manufactured with an accurate and responsive 4 touch sensor, running at ultra low latency (less 4ms) and completely compatible with Windows 7 & 8 and OSX. The glass used in the sensors is chemically strengthened to withstand high-volume user interaction and repetitive motion. The system allows continuous usage and will never wear out the faders and of course no more missing buttons.
The SmithsonMartin KS-1974 will reportedly be available in early 2012 – no official pricing has been announced.
SmithsonMartin