Apple Unleashes ALAC Lossless Codec Into The Wild
Apple has uncaged it's ALAC codec this week, making it open source under the Apache license. Now anyone can create their own high-quality ALAC files (Apple Lossless Audio Codec).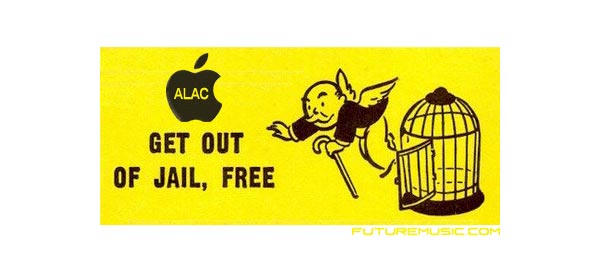 The ALAC audio codec was developed by Apple and is supported on the iPhone, iPad, Mac, iTunes and most iPods. The technology behind the ALAC compression scheme reduces the file size of audio files, but not by throwing out data, like the MP3 format. Because the compressed files do not have any loss of information, ALAC files decoded are identical to an original uncompressed audio file making it a lossless compression.
Lossless audio formats like ALAC, FLAC (Free Lossless Audio Codec), and WavPack are popular among audiophiles, as they retain the original quality of the recording while taking up about half the space of the original file. The ALAC project made open source by Apple contains the sources for both the ALAC encoder and decoder, as well as an example command-line utility called alaconvert. With this, users can read and write audio data to and from original Core Audio Format and WAVE files.
ALAC files are stored within an MP4 container with the file extension ".m4a" — the same extension used by the AAC format that most iTunes purchases are stored in. However, as a lossless format, ALAC is not a variant of AAC.