Pick Punch Makes A Great Stocking Stuffer
We stumbled upon this product recently and think its a fun, and inexpensive, product for that guitarist on your holiday gift list. We can't advise you on how well it works, and their website design may give you pause, but it's worth a look.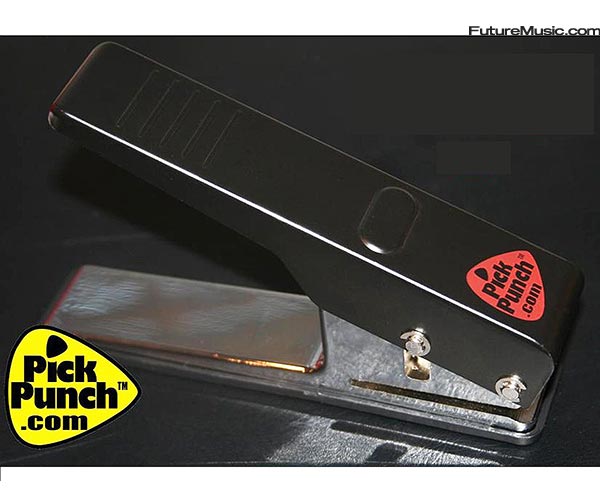 The one thing that raises a question is after a cut is made, how do you handle the "new" pick's rough/sharp edges…if anyone has used this product, let us know!
Pick Punch