Adam Audio To Premier A77X Monitor At AES
ADAM Audio will premier the new A77X monitor for the US market at the 131st AES Convention in New York City next month. The A77X features the company's X-ART tweeter, new woofers and amplifiers, and completely re-designed speaker cabinets.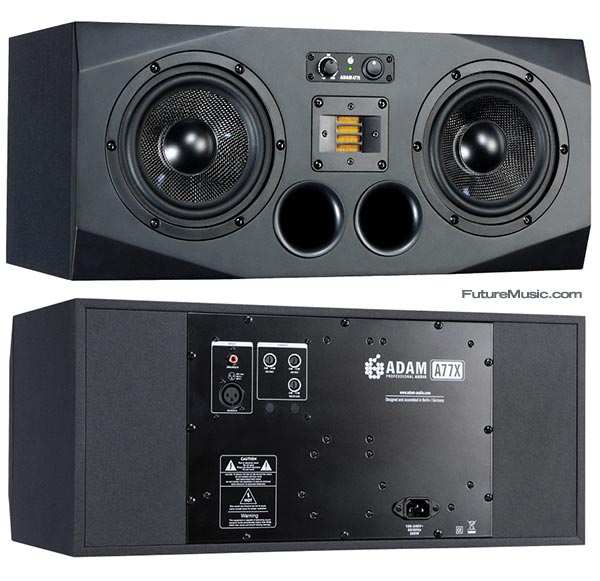 The new A77X is equipped with the same advanced technologies as its popular counterpart the A7X, but produces much higher, compression-free maximum sound pressure levels and dynamics. Due to its power and radiation characteristics, it is ideally suited for near- and midfield monitoring. Like all AX Series models, the A77X features ADAM's proprietary X-ART tweeter. The X stands for "eXtended frequency response" and the Accelerating Ribbon Technology has been drastically improved in terms of response extending all the way up to 50kHz. The X-ART tweeter also has higher efficiency and higher maximum sound pressure levels.
The A77X's two 7″ woofers feature 1.5″ large voice coils and more powerful amplifiers. Both are capable of very high maximum sound pressure levels and deep lower register reproduction. The woofers cover different frequency bands one handles the (sub-) bass frequencies to approximately 400Hz, while the other reproduces most of the midrange.
The A77X comes with a 5-year warranty. No pricing or availability has been announced.
Adam