Sonokinetic Premiers Project Infinity – Cinematic SFX Instrument
Sonokinetic has premiered their Cinematic instrument Project Infinity. Project Infinity contains a large collection of sounds built into one ingeniously crafted Kontakt instrument. Create evolving atmospheres and huge sub bass spaceship full of bloodthirsty aliens, or an industrial meltdown with psychotic robots destroying mankind! All hidden within the power of this instrument.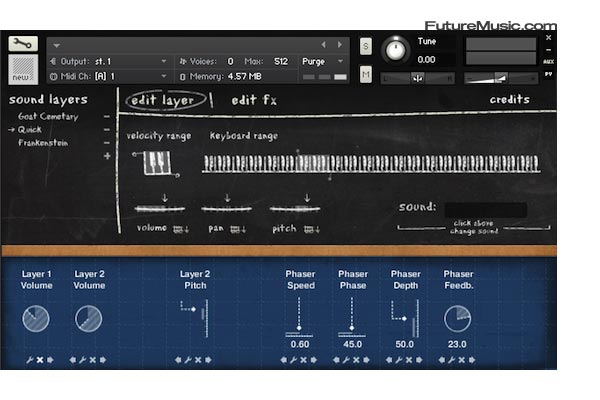 This instrument provides a chaining option, meaning you can combine layers of sound in order to customize the instrument to your own liking. Throw in a fx chain option with a variety of up to 12 sound modelers and "Project Infinity" opens it's laboratory doors for you. We gladly invite you to step into the Sonokinetic brewery and stew our sound ingredients to best fit your project. To fully understand the infinite possibilities of this sample library is fortunately not a necessity, for every musician and sound designer will easily find creative uses and inspiration just by playing around with it.
Project Infinity contains 2900+ samples and weighs in at 7GB for €100.
Sonokinetic