Zach Alderson Announces Custom MIDI Controllers, Debuts SR MixControl MIDI Controller
Zach Alderson has announced a new model in his arsenal of custom MIDI controllers, the SR MixControl. It takes 2-3 months to create a single SR, so if you're interested, we suggest planning ahead. Alderson's company, CustomMIDIControllers.com, was founded to provide controllerists with their ultimate performance tools. CMC can design and construct a multitude of unique MIDI control environments to the specifications and needs of the user. Products feature high-quality components, chosen for their responsiveness, durability and feel in custom designed enclosures.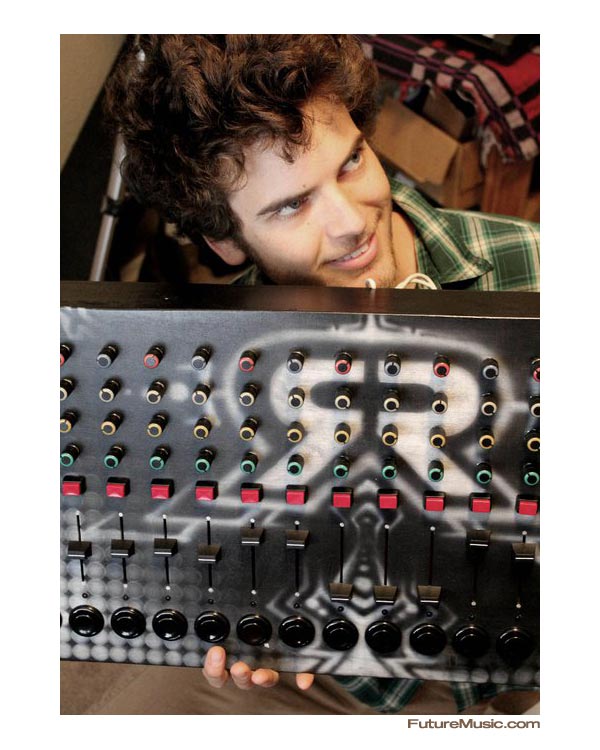 The SR MixControl is a highly versatile, mix-minded controller designed and built custom for Simon Rodgers of Victoria, Australia, but can also be yours for the right price. It features high quality black concave arcade buttons, super-bright red LED's, sliders, spring buttons, and super smooth knobs. Tying it all together is custom artwork from Clay Chollar. This controller also integrates an elegant programmer application that enables complex LED functionality and innovative preset memory.




In the custom shop, CMC will work with you to spec out, design, and code your ultimate performance controller. They offer sliders and knobs of varying sizes and resistances, different styles of quality push-buttons, toggle switches, and LED's as well jumpable controls such as touchstrips. CMC enclosures are made from solid hard woods, aluminum, and acrylics Additional artwork and labeling can be airbrushed on by one of their local artists or custom graphics can be screenprinted on top. Each of their models are hand-built and includes a MIDI editor/performance application that is individually programmed for each controller.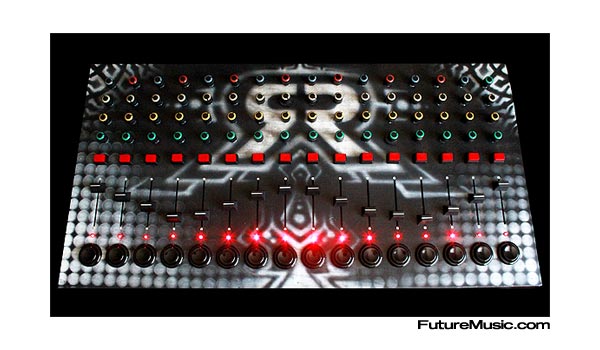 So how did Custom MIDI Controllers come to be? "Our story begins in Santa Cruz, CA, where in 2009 after several years of a hell bent vendeta to create the livest, most hands on, tweakable, on the fly production and performance environment fathomable, two rock n' roll multimedialists decided that they were tired of their trigger fingers and began drafting designs for the controllers of their dreams," Alderson reveals. "After over a year of late nights in the lab conducting intensive research, design, trouble shooting, and networking, we launched custommidicontrollers.com with the vision of providing anyone who wants a custom controller with their dream interface."
Custom MIDI Controllers' SR costs $1450 and the Falcontrol will set you back $650.
Custom MIDI Controllers