SPL Announces NEOS – High-End, Compact 120 Volt Mixer
SPL has announced the NEOS, a new high-end compact mixer / summing box. It has a total of 12 faders which can be used for stereo or mono duty and a master fader.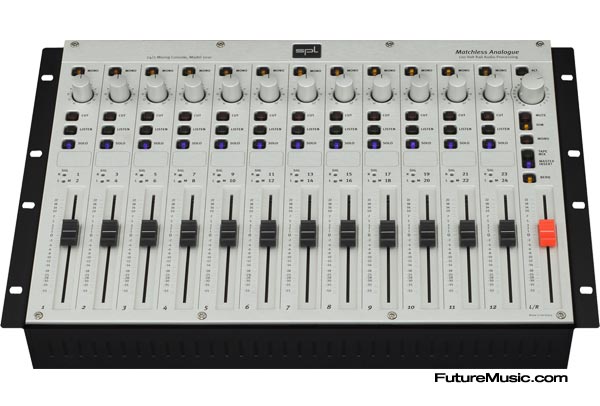 The NEOS can support mastering processors with inserts for the master channel. Using 120 volt technology it has a higher dynamic range (> 125 dB) and a lower noise threshold (-100dB) than its nearest competitors. It also has a mono, +30dB gain, cut, listen and solo option for every channel.
Preliminary Features:
» 120 Volt Operation
» 24 channel mixing and monitoring console
» Compact 19?"/7?U housing format
» Chain as many NEOS as you like
The NEOS will reportedly weigh in at close to €8300 when it officially bows sometime next month. More information on the SPL NEOS.