Antec Premiers Soundscience Rockus 3D Sound System
Antec Inc., a concern with more than 25 years of expertise in enclosure, power, cooling and accessory products for personal computers, has entered the audio market with the launch of their soundscience division. The first product is the rockus, a 2.1 system that features a TOSLINK digital input and their proprietary 3Dsst surround technology.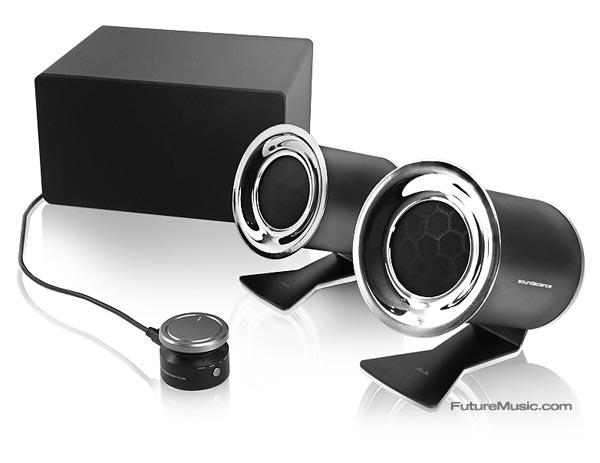 The soundscience rockus 3D|2.1 speaker system claims to create a personal theater experience that brings the power and realism of surround sound together with the clarity and accuracy of high-fidelity audio. 3Dsst is a suite of DSP (digital sound processing) algorithms that provide a virtual surround sound experience from 2.1 stereo speakers using phasing and filtering. The technology analyses the frequency content and the positioning of sounds in the incoming audio's spectrum, and then utilizes its algorithms to intelligently widen the sound stage and create the effect of listening to a true surround speaker system. In addition to the 3Dsst tech, the rockus also features a dedicated music mode optimized for stereo sound reproduction.
Features:
» Anodized aluminum satellites to reduce vibration and minimize distortion
» Passive radiator technology delivers substantial bass
» 3D-tuned drivers deliver audio optimized for soundscience's 3Dsst technology
» Dual-mode operation: 3D mode for enveloping games and movies, music mode for stereo music playback
» TOSLINK Optical input for playback of digital audio from game consoles, digital mixers, etc.
» Remote control pod for volume adjustment, 3D/music mode selection, muting and digital/analog input selection
The Antec soundscience rockus costs $250 and is available now. More information on Antec soundscience rockus.