Serato To Preview ITCH 2.0 At MusikMesse
Serato will be previewing ITCH 2.0 at the upcoming MusikMesse show. Currently in an Alpha build, Serato ITCH 2.0 will reportedly contain new features aimed at performance and not stray far from its simplified approach to digital DJing.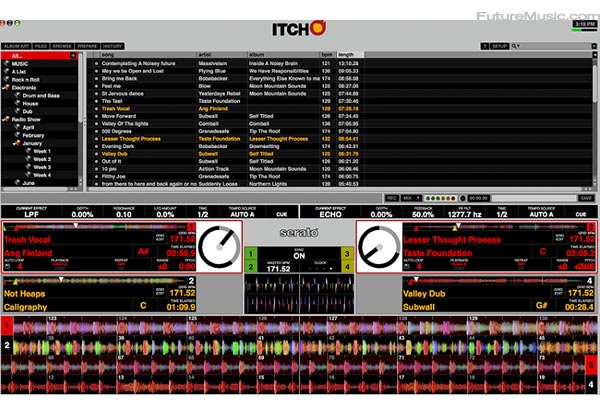 After revealing the development on their Facebook page, rumors have been flying about the update:
"ITCH 2.0 is progressing nicely and is looking really exciting. There are some great new features in it that will benefit users of all controllers, as well as a new look that we hope people will love. In regards to when? Software release dates are always tricky, but we hope to have something to show you all early next month."
The biggest attribute, and something that would carry a lot of weight, would be complete integration with Ableton via The Bridge. With Traktor Pro 2 containing some Ableton-esque attributes and colored waveforms, a tight relationship with Ableton would catapult ITCH into live remixing territory.
Sources are also telling us that a new hardware partnership will be announced with a new controller debut.