Native Instruments Announce Traktor Pro 2 Upgrade
Native Instruments has announced Traktor Pro 2 and Traktor Scratch Pro 2, new upgrades to their excellent digital DJ systems. Several new features highlight the upgrade including the Essential View GUI, TruWave waveform colorization, Sample Decks, SoftSync, Loop Recorder and four new effects: Tape Delay, Ramp Delay, Bouncer and Auto Bouncer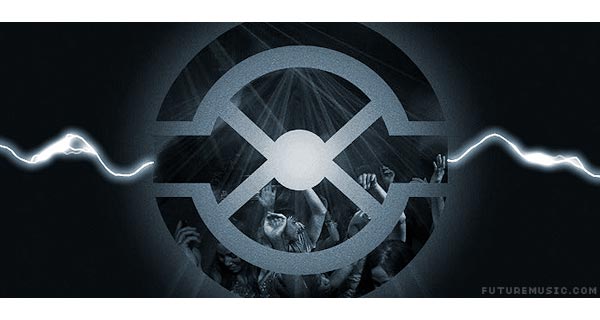 The new Traktor generation is based on a revised high-visibility Graphical User Interface (GUI), and now offers up to four powerful Sample Decks as well as the Ableton Live-like Loop Recorder. While each Sample Deck can add up to four simultaneous samples or loops to the mix, the Loop Recorder allows DJs to capture audio from various sources on the fly and drop it back into the mix at any time, a reason to upgrade alone.
A further major innovation of the new Traktor generation is the new TruWave technology. By displaying tracks and samples in all four decks with high-resolution multi-colored waveforms, it gives deep insight into the spectral properties of the music, visualizing both individual rhythmic elements as well as general sonic characteristics. With four selectable color schemes, an extra-wide zoom range and subpixel-accuracy waveform rendering, TruWave allows DJs to read their tracks visually for even more intuitive mixing.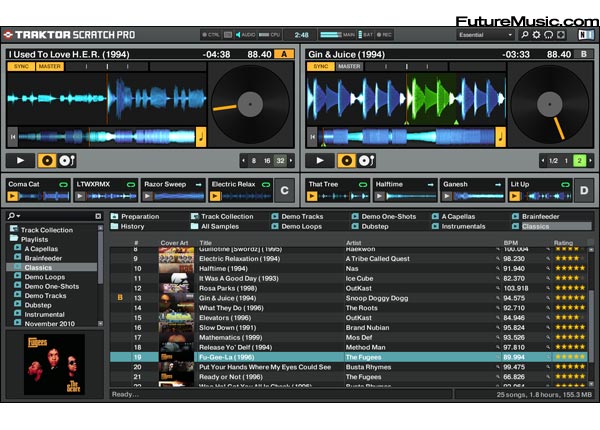 The leading synchronization features in Traktor have been further expanded with a new SoftSync function that provides a unique combination of convenient automatic beat-matching and hands-on control. By keeping the tempo of multiple tracks in sync without manipulating the phase, SoftSync accommodates the widest possible range of mixing techniques.
The effects selection of Traktor has also been expanded with four additional types that offer unique ways to create dramatic breakdowns and other typical performance effects, including a tape delay emulation and the new Bouncer, increasing the arsenal to an unparalleled assortment of over 30 algorithms.
New Features & Enhancements:
Looping And Cueing
» Trigger timed auto loops on the fly
» Store up to eight hot cues per track and re-arrange tunes with the track parts you need
» Precise loop and cue points, thanks to the seamless waveform zoom and multiple cue types, round off the arsenal
Sample Decks — Convert any track deck into a Sample Deck with four slots each, and enter the world of live remixing and editing
» Trigger samples and loops, including Loopmasters content and DJ Craze scratches
» Grab loops live out of a running track deck, and tweak the volume and filter for each
» Layer up loops in perfect sync with the decks and store your favorites in the loop library
Effects — Traktor now features more than 30 professional DJ effects, all syncing to track or master tempo.
» Effects useable in Single and Group Mode – chain up to 6 effects together
» Four new effects: Tape Delay, Ramp Delay, Bouncer and Auto Bouncer
» With a multi-channel audio interface such as the new Traktor Audio 10 you can use the software's effects as an independent send / receive effects unit
Loop Recorder — Record live loops from any channel (single or multiple), the live input feeds, or the master output.
» Trigger the recording using a foot pedal, a DJ controller or a keyboard hot key
» Overdub on top of the running loop in real-time, creating additional layers and heightening dramatic FX buildups and peaks
» Works like a 5th deck in Traktor. You can transfer the layered loop into a Sample Deck slot instantly, freeing up the Loop Recorder
The timecode-controlled Traktor Scratch Pro 2 combines the new software generation with the new Traktor Audio 10 interface, which offers additional I/O, improved signal chain monitoring and a versatile new bypass functionality over the previous Audio 8 model. With its true analog "Direct Thru" functionality that can be controlled directly from the Traktor 2 software, Traktor Audio 10 allows for easier switchovers between DJ sets and is ideally suited for club installation.
Most features of the new Traktor generation can also be found in the new Traktor Duo 2 entry-level versions, which offer a classic two-deck configuration with additional dual sample decks and a compact effect selection at an affordable price.
For the Traktor Kontrol S4 system, the new Traktor Pro 2 will replace the originally included Traktor Pro S4 software. All Kontrol S4 owners will receive a download upgrade free of charge.
All products within the new Traktor Pro 2 generation will be available in stores in April 2011 at the following prices: Traktor Pro 2 – $229 / €199; Traktor Scratch Pro 2 – $669 / €599; Traktor Duo 2 – $119 / €99; Traktor Scratch Duo 2 – $399 / €349. Update and upgrade pricing is available on the NI website. More information on Traktor Pro 2.