Bock Unleashes 241 Tube Microphone
Bock has unleashed the new 241, a "mid"-priced vocal tube microphone. The Bock 241 updates the performance level of their 151 bringing it closer to the 251.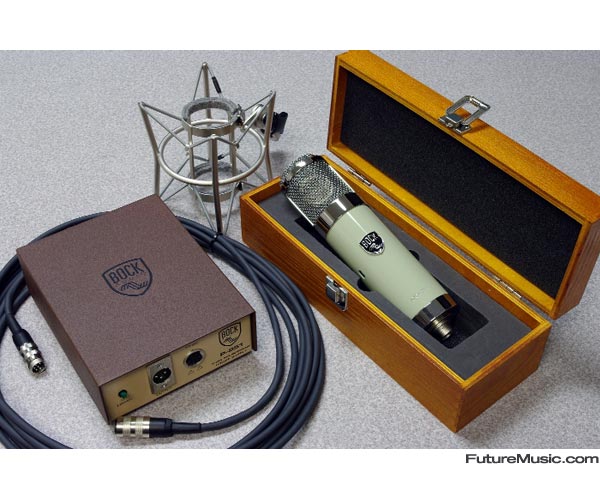 The new Bock 241 features a high frequency flat or minus switch, dedicated cardioid operation, and outboard inductor based power supply to drive the vintage inspired tube circuitry. Users will notice the 241 offers a similar look and feel to the Bock 251 due to a revised body and head grille that better approximates the 251's sonic cardioid characteristics. The 241 will replace the 151 at exactly the same price point
The Bock 241 is available now for a mere $3,650. More information on the Bock 241 microphone.