Shure Debuts SRH940 Studio Headphones
Shure has debuted the SRH940 headphones. Designed for professional audio engineers and studio professionals, SRH940 Headphones claim to provide accurate response across the entire audio spectrum to deliver smooth high-end extension with tight bass.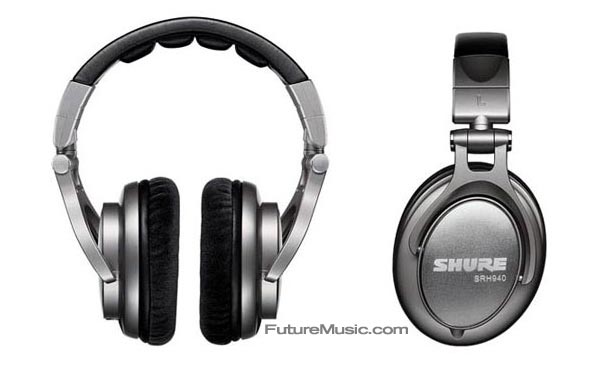 The SRH840 has a closed-back, circumaural design that rests comfortably over the ears and reduces background noise. The wide, padded headband provides ergonomic fit for superior comfort over extended periods. It has a tailored frequency response to deliver rich bass, clear mid-range and extended highs. The collapsible design provides easy storage and portability, with the included carrying bag giving the headphones protection when on the go or not in use. Also included is a replaceable cable and a replacement set of ear pads which ensure a long-lasting lifetime of use.
Features:
» Accurate frequency response
» Lightweight, ergonomic fit with premium padded headband
» Closed-back, circumaural design
» Collapsible design with 90-degree swivel ear cups for DJing, easy storage and portability
» Replaceable velour ear pads
» Two included detachable cables
» Zippered, hard travel case
Shure's SRH940 will be available this Spring; no pricing has been announced. More information on Shure.