Wok Releases FlexFilterbank2 VST Plug-In
Wok has released FlexFilterbank2, a new VST plug-in for Windows with 8 adjustable bandpass filters. Wok claims that lexFilterbank2 can be used in any style of music and can provide everything from subtle changes to strong vocoder-like effects.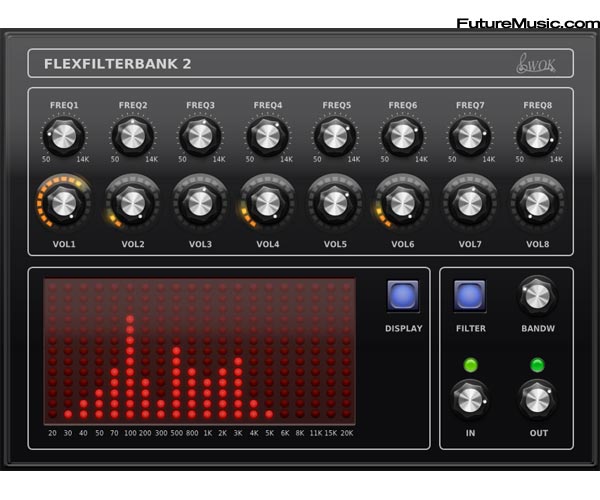 It's analog sound character can also become dirty when overdriving the input stage.
Wok's FlexFilterbank2 costs €10 and is available now. More information on Wok FlexFilterbank2