Ambrosia Updates WireTap Anywhere To Version 2.0
Ambrosia Software has updated WireTap Anywhere to version 2.0, a major upgrade to the audio routing and mixing software. This low latency audio tool lets you take the audio output from any combination of Mac applications or hardware input devices, and route it into your favorite audio processing applications.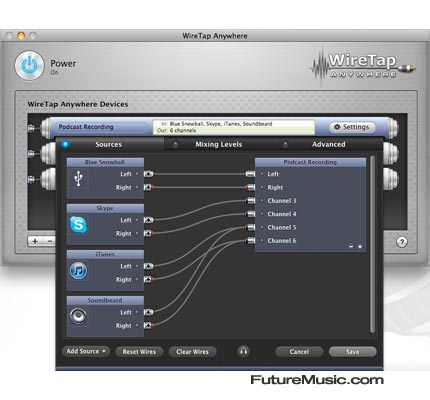 The new 2.0 version of WireTap Anywhere layers new features on the existing foundation. Create virtual input devices with an arbitrary number of channels of audio. Discretely map audio channels from software applications and hardware devices in any combination you choose. Adjust audio levels on a per-channel basis both pre- and post-mix. Preview your audio mix before you ever hit the record button.
WireTap Anywhere is available now for $129. Registered users of WireTap Anywhere 1.x can upgrade to version 2.0 at the discounted rate of just $69. More information on WireTap Anywhere.