Critter & Guitari Release Pocket Piano – Micro FM Synth
Critter and Guitari has released the Pocket Piano, a hand-built FM mono synthesizer for only $175. (Can you say Circuit Bending kids? I knew you could! —Ed.) The PP features keys made of wooden buttons, an internal speaker, arpeggiator and a harmonic sweeper all housed in an aluminum chassis.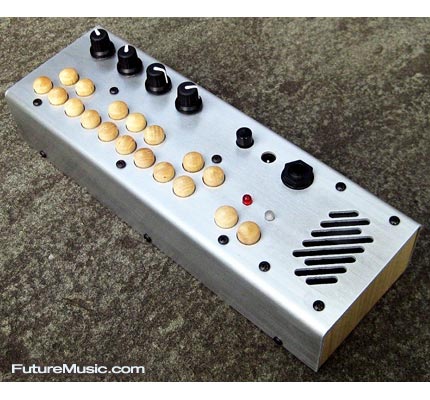 Features:
» Mono FM Synth
» Vibrato Synth
» Harmonic Sweeper
» Two-Octave Arpeggiator
» Octave Cascade
» FM Arpeggiator
» 9V battery powered
The Critter & Guitari Pocket Piano costs $175 and is available now. More information on the Critter & Guitari Pocket Piano.