AIAIAI Unveils Understated TMA-1 DJ Headphones
AIAIAI has unleashed their new TMA-1 DJ headphones. The understated phones feature a simple, rubberized plastic shell and specially designed ear cushions just for the demands of manning the 1's and 2's. The delightfully minimal, Black-OPs cans are something that we can see James Bond manifesting from his wristwatch, if he ever needed to go undercover to rock the house for a Blofeld blowout — instead of what we've been seeing recently.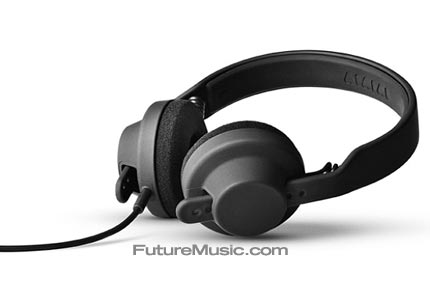 The TMA-1's were designed by Danish design firm KiBiSi and further developed in cooperation with Tartelet Records, Mannhandle and Thank You For Clapping. We wish we could tell you more about the cans, but that's all they're giving up. They do have a very sexy website, but there's not a lot of concrete information there except for a nice list of DJs and producers who are reportedly donning the headphones.
AIAIAI's TMA-1 headphones will set you back €180 and are available now. More information on the AIAIAI TMA-1.