Friday Madness: SpeakerCraft's BoomTomb
SpeakerCraft has announced BoomTomb, a new outdoor subwoofer to compliment its Outdoor Elements, Ruckus and OG series speakers. It has been appropriately named the BoomTomb because of the fact that the majority of the enclosure is buried underground with only a small, hooded port exposed above the surface. You didn't read wrong. The majority of the speaker's housing is buried underneath to ground with a periscope-like port poking out.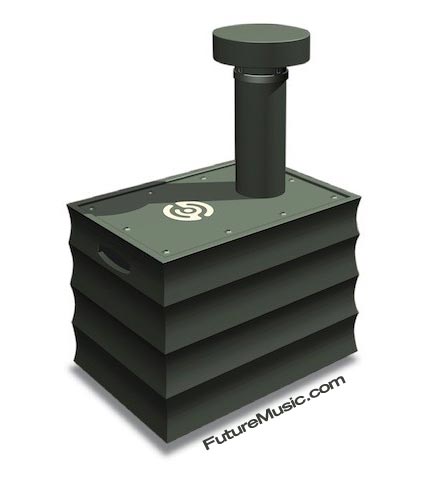 The BoomTomb consists of a poly/resin enclosure that houses a ten-inch long throw woofer mounted in a support that is in the center of the internal space. Sound is then vented through a port that extends through the top of the enclosure. The port is the only visible part of the speaker once it is installed. A hood covers the top of the port to protect the internal workings from water, debris and from squirrels who find the opening irresistible for storing acorns. The woofer is powered by a dedicated 250 watt amplifier that is designed to be placed with the source equipment and attached via standard speaker cable.
SpeakerCraft's BoomTomb will ship in the fourth quarter when the ground in the majority of the US is frozen. No pricing for this gem has been announced. More information on SpeakerCraft Outdoor Speakers.