DyVision Works Releases Reverb Remover VST Plug-In
DyVision Works has released DyVision Reverb Remover, a VST effect that claims to remove reverb from an audio signal, and also has de-essing and background noise reduction capabilities. It is designed to be used as an insert effect on stereo audio signals.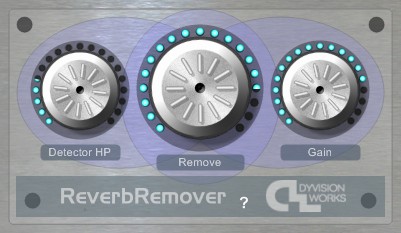 DyVision Reverb Remover is not a gate or a transient shaper. It utilizes a new technology to separate and remove reverb resulting in a cleaner, dryer signal. We wish there was more to tell you here, but DyVision's anorexic website doesn't offer much except a fully functional trial version.
More information on DyVision Works' Reverb Remover.