Harman Kardon Releases Bullet-Proof GLA-55 Speakers
Harman Kardon has released the GLA-55, a new high-end computer speaker that is constructed from bullet-proof glass and chrome.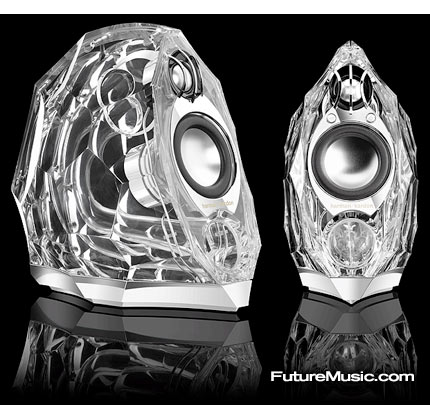 The GLA-55 is a visual stunner thanks to the facets of its bass-reflex enclosures and the custom chrome tubing that provides substantial bass response from the Atlas inverted woofers. The speakers also feature crispy highs via the CMMD tweeters and plenty of juice to drive these elements with 112 watts of combined power.
Touch-sensitive volume controls round out the luxurious experience. The GLA-55's only have a minijack input, which somewhat limits the versatility, but you're not going to be laying down a grand for that reason.
The Harman Kardon GLA-55's cost $1000 and are available now. More information on the Harman Kardon GLA-55.