Shure Debuts New Headphone Line
Shure has announced three new headphone models, the SRH840, SRH440, and SRH240.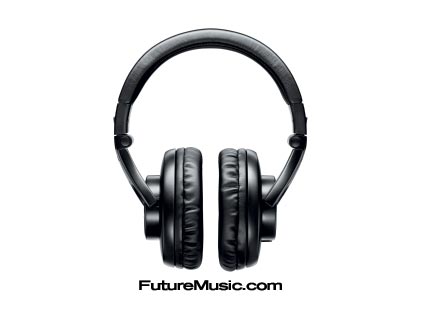 Shure claims the SRH840, SRH440, and SRH240 each have a unique sound signature, and offer home recordists, performing artists, and studio engineers premium sound quality for a variety of uses – from active listening to critical monitoring.
SRH840 Professional Monitoring Headphones – Optimized for studio recording and critical listening, the SRH840 features reference-quality frequency response, rich bass, clear mid-range, and extended highs. The model's ergonomic fit and collapsible construction offer added comfort and portability.
SRH440 Professional Studio Headphones – Tuned to deliver accurate audio reproduction, the SRH440 is optimized for professional audio equipment, including DJ mixers, mixing consoles, and headphone amplifiers. The adjustable headband and collapsible construction make the SRH440 ideal for recording and monitoring.
SRH240 Professional Quality Headphones – Calibrated for connection to consumer listening devices and professional equipment such as mixing consoles, the SRH240 reproduces full bass with detailed highs.
The Shure SRH840 costs $250; SRH440 is $125; and the SRH240 will set you back $75. More information on the new Shure headphones.