Angelis Labor Premiers $64,000 Gabriel Turntable
Angelis Labor is the latest company to trot out an uber-expensive turntable in the hopes that some moron will plunk down sixty-four large to impress one of his even more moronic friends.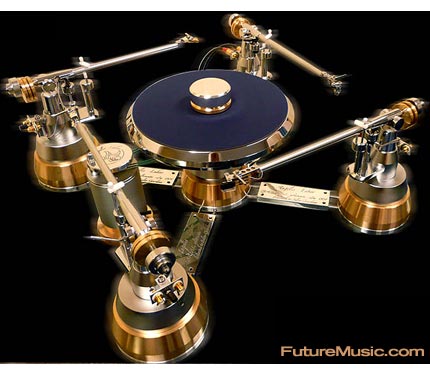 The Gabriel will premier at the Consumer Electronics Show next month. Angelis claims the Gabriel is manufactured in an Italian Ferrari parts manufacturing factory, as if that alone makes it good. The Gabriel is unique in that it can be customized to house four individual tone arms and is suspended via magnets. It's chassis is constructed by overlapping bronze over aluminum for superior conductivity.
Even if it was made of gold it would most likely be a huge rip off.
More information on the Gabriel at Angelis Labor's cheesy website.