DPA Microphones Introduces 5100 – Portable Surround Sound Rig
DPA Microphones has introduced the DPA 5100, a new mobile surround microphone for 5.1 recording.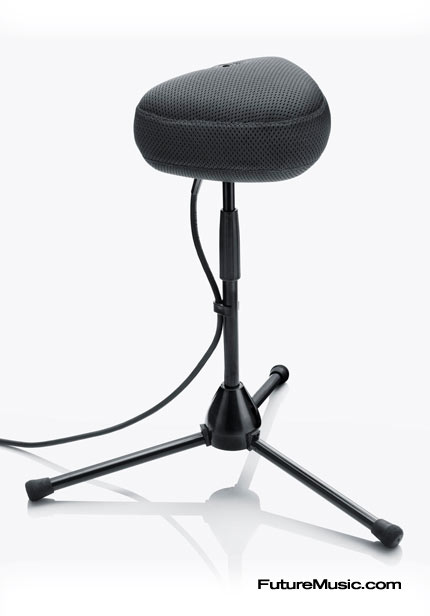 Developed for capturing surround ambience for HDTV, the stand-alone plug and play 5100 can be mounted on a camera or microphone stand, suspended or handheld, and requires no additional signal processing. Compact, lightweight and portable, the DPA 5100 is also said to be resilient to inclement weather conditions.
The 5100 employs five miniature pressure transducers that exhibit low sensitivity to wind and mechanical noise, low distortion, consistent low frequency response and wide dynamic range. Optimum channel separation and directionality are achieved through a combination of DPA's proprietary DiPMic (Directional Pressure Microphone) technology, which mounts interference tubes on the L/C/R capsules, and the use of acoustic baffles that further preserve the accuracy of levels between the discrete analogue output channels.
The 5100's three front microphones are time coincident to eliminate comb filtering and ensure paramount frequency consistency when downmixing to stereo or mono. In contrast, the rear microphones, which feature standard omnidirectional patterns, are optimally spaced from both each other and the front array to simulate natural time arrival differences. The LFE (.1) channel is comprised from a L/R sum, which is then attenuated 10 dB in comparison with the signal from the main channels.
The 5.1 output of the 5100 runs through a multi-pin Lemo connector carrying all six channels electronically balanced, while an enclosed five-meter six-pair Mogami cable breaks out to six Neutrik XLR-M connectors. The centre channel can be overridden by an external boom or lavalier microphone attached via a built-in XLR-F connector — particularly useful for interviews and documentaries.
No pricing or availability has been announced. More information on the DPA 5100.