Weekend Fun: Traffic From Space
Traffic From Space – No this is not the name of a Japanese Horror Movie, it's actually the subject of a brilliant British documentary on the BBC about phone, data, and cell traffic in the UK.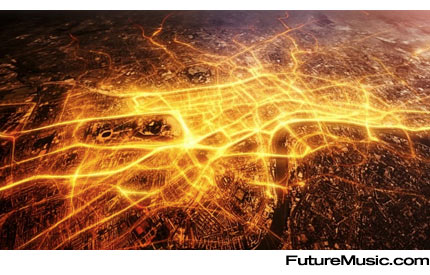 The documentary incorporated satellite photography, 3D graphics and GPS information to create stunning animations of data traffic "patterns" on the busiest island in the world. Enjoy!
More information on Britain From Above.