Weekend Fun: NASA Launches Free Online Image Library
There's nothing like some stellar space photography to invoke a moment of clarity that you may have had at club or, dare we say, rave…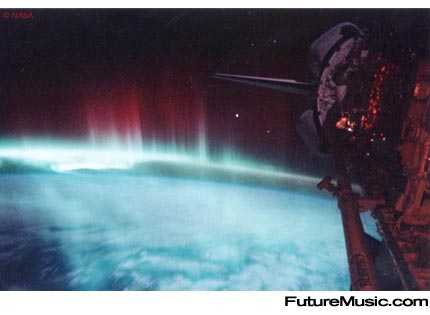 In fact, space imagery and electronic music have enjoyed a long, enduring love affair — just check out some of the first one-off flyers available online.
NASA has recently launched a new website that compiles a great deal of their space photography from 1957 to today, and beyond. NASA has had free repositories of space action online before, but never in a cohesive, easy-to-navigate interface. In fact, the bottom nav bar is not only a great way to get to explore their library, but also a wonderful way to view almost all their missions at a glance. Kudos to NASA for this great resource!
More information on the new NASA Space Image Library.