Creative Unleashes Zen Krystal – 4GB Sports MP3 Player
Creative has unleashed the Zen Krystal, a sports-oriented MP3 player that was clearly created to go head to head with the Apple/Nike "+" line. The Krystal sports player contains a pedometer, stopwatch and a calorie counter, but sadly no heart rate monitor, a misstep for the brand who is obviously hoping to capture some of the Nike+ market.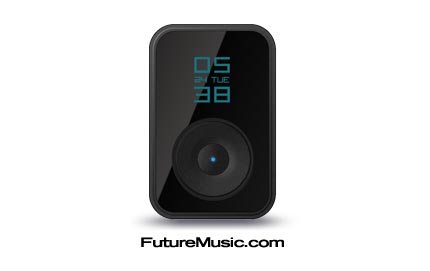 The Krystal features an attractive Blue 0.7″ OLED, FM radio, a voice recorder and 4GB of storage. Creative claims 10 hours of playback, but your mileage may vary. It also the Hurdle Race, Catch & Dodge and Dice Roll games.
No pricing or availability has been announced. More information on the Creative Zen Krystal.