Bleep Labs Debuts The ThingamaKIT – DIY Light Controlled Analog Synth
The Bloops 'n' Bleeps crowd has a new best friend, the ThingamaKIT, a light controlled analog noise synth that you put together yourself…yeah!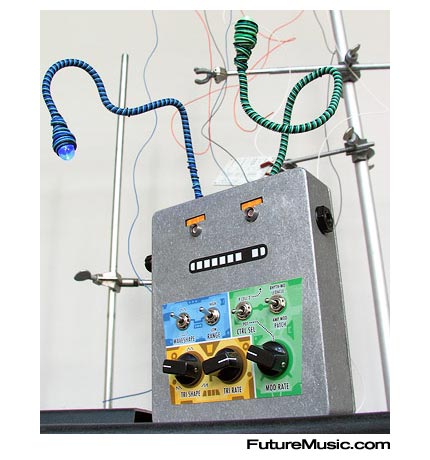 Features:
» Triangle wave LEDacle with shape and speed control
» Second photocell patchable to modulator and photocell rate
» Square and Triangle wave output
» The satisfaction for making an noise monster with your own soldering iron!
The ThingamaKIT comes with everything you need to screw it up including: detailed instructions, fully labeled components, simply layed out circuit board with minimal hand wiring, 2 ready to blink LEDacles, control panel stickers and a stompbox style enclosure.
Bleep Labs ThingamaKIT costs $65 and is available now. More information on the Bleep Labs ThingamaKIT.