BBE Releases VG360 Sonic Maximizer For Fun & Profits
BBE's Engineers Slipped The Mickey By Marketing Dept – News At 11!
BBE Sound has released the VG360 Sonic Maximizer, a processor developed for enhancing the sound of video games. Utilising the same technology employed by BBE's other Sonic Maximizers, the unit can be hooked up to video game consoles for more "realistic sound quality" — whatever that means.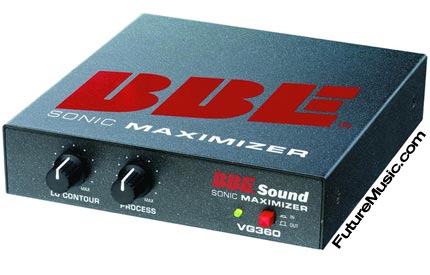 Although BBE's technology is proven, this products looks to be more marketing than muscle. BBE also claims the VG360 is "ideal for DVD and CD players, cable TV and satellite services." Now here's the kicker: BBE goes on to say that "it will also dramatically improve the sound quality of MP3 and other compressed audio files." Controls for the BBE VG360, which carries a 5 year warranty, include Lo Contour, Process and function switches.
The BBE VG360 costs $129 and is available now. More information on the BBE VG360.