New Apple Patent Emerges For Virtual Shopping World
Apple has filed a patent for Enhancing Online Shopping Atmosphere, a 3D shopping environment complete with user avatars, changing weather patterns, and virtual employees. The idea is actually not new for Apple (eWorld), but this patent filing demonstrates that Apple is thinking beyond their sanitized online store.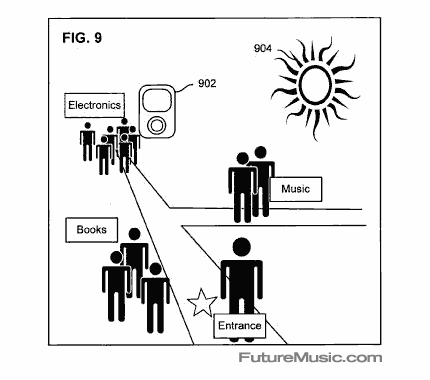 We believe the real thrust behind this filing is that Apple is contemplating creating a virtual Apple retail store, not just "enhanced online shopping." Part of the incredible success of Apple's retail stores, is the clubby atmosphere, and community-building attributes of the Genius Bar, One-On-One training, the seminars, and free concerts, just to name a few. There's obviously a tremendous opportunity to translate this compelling proposition to the virtual world where Apple devotees can frolic in a branded, and carefully manicured neighborhood.
Of course, there could be some real traction in the music space by turning iTunes into a virtual environment where users could attend concerts, watch music videos, participate in artist interviews, exchange playlists, and so much more.