Marcodi Releases Harpejji – Guitar / Piano Hybrid
Marcodi has released the Harpejji, a new instruments that takes the idea of a piano and combines it with the expressive facets of a guitar.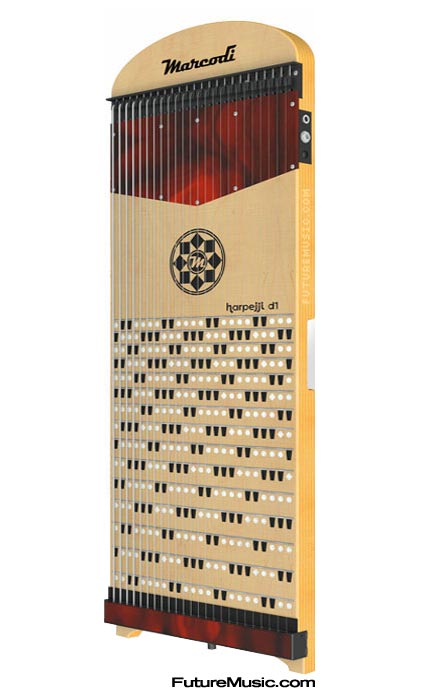 Invented by Tim Meeks, an audio engineer and project manager at Polk Audio, the Harpejji features 24 strings, frets, and a wooden base, which contains black/white markers reminiscent of a keyboard. You play the harpejji with a two-handed tapping style.
Marcodi's Harpejji costs $6000 and is available now. More information on the Marcodi Harpejji.