Radiohead, Apple Announce Nude Remix Project
Radiohead has partnered with Apple for an interactive remix project, which allows emerging producers to remix "Nude" – Radiohead's latest single from the band's new XL album release.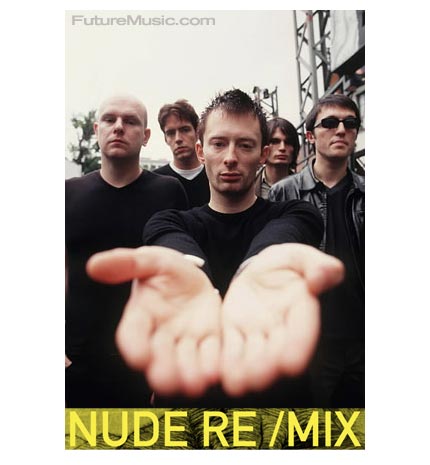 Remixers can purchase five separate stems from "Nude" including: vocals, bass, guitar, strings/fx and drums from iTunes Plus. If a user buys all five elements, the customer will be sent an access code to download GarageBand or Logic Express to create the rerub.
Finished works can be uploaded to radioheadremix.com, where the public has until May 1 to listen and vote for their favorite remix.
More information on the Radiohead Remix Project.