Ableton Announces Distribution Agreement With Focusrite – Novation Live Controller On Its Way?
Ableton has announced a new UK distribution partnership with Focusrite, who owns Novation. The partnership has raised speculation among Ableton aficionados that a sanctioned controller could be on its way to the Live faithful.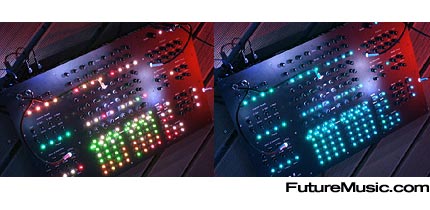 Many Ableton Live users have wondered aloud whether the concern would ever get into the hardware game and release a designated controller to take the software's performance to the next level. Many artists, such as Sasha with his Maven, have gone to great lengths to construct their own controller from the ground up, including Ableton's very own Robert Henke, a.k.a. Monolake with his Monodeck.
The Future: The companies are quite chummy, and Focusrite developing a designated controller with direct input from Ableton is not out of the question, especially with the success that Novation has had in that arena.