Technics Air – Mike Disher's Acrylic Turntables
Inventive Guy, Mike Disher, has created several custom acrylic turntables that has created a minor sensation online. (at least in our office… —Ed.) Disher calls himself a "hobbyist inventor" but as you can see from the pictures below, he definitely deserves more props.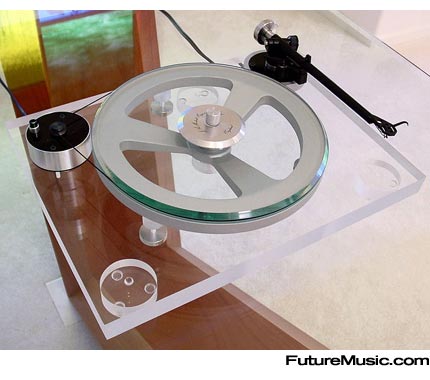 "Turntables and mechanical watch and clock movements fascinate me. I view them as functional pieces of kinetic art," Disher states on his website. He turned his passion into reality by building the gorgeous turntables you see here over the past five years. He bases his designs on the Rega P3, but ingeniously hides the motor for a weightless look.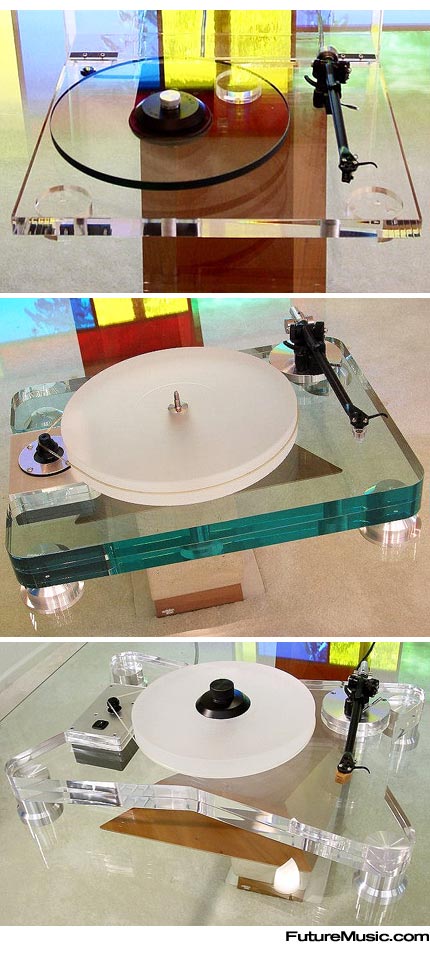 More information on Mike Disher's Acrylic turntables.