Furman Announces Merit Export Series For 220V-240V Countries
Furman announced the new Merit Export Series of single-space rackmount power conditioners for customers in 220V-240V countries.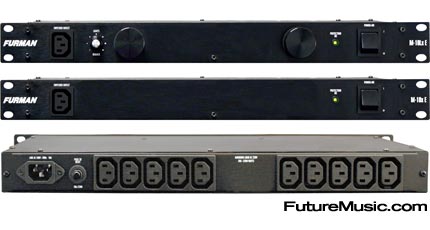 The Merit Export models offer the same features as their domestic counterparts including surge/spike protection, AC noise filtration, and a solid steel chassis. The M-10x E provides 10 filtered and protected rear panel outlets with a front panel convenience outlet and "Protection OK" indicator light. The M-10Lx E adds pull-out light tubes, with dimmer knob, for discreet rack illumination. The Furman Export models operate at a 10-A capacity and include a 1.5-meter, removable IEC C-13 female-to-Schuko-male power cord. 
Furman's new Merit Export Series will be available in March. The M-10x E will cost $80, and the M-10Lx E will go for $115. More information on the Furman Merit Export Series.