Lenovo Unleashes Ultra-Portable ThinkPad X300 Notebook Computer
Lenovo unveiled their new ThinkPad X300 notebook PC, the thinnest and lightest full-function notebook in its class. The ultra-thin, ultraportable ThinkPad X300 notebook measures less than three-fourths of an inch at its thinnest point, weighs in at 2.9 pounds stripped. The ThinkPad X300 notebook features solid-state drive storage, a LED backlit display, extended battery life and enhanced wireless connectivity.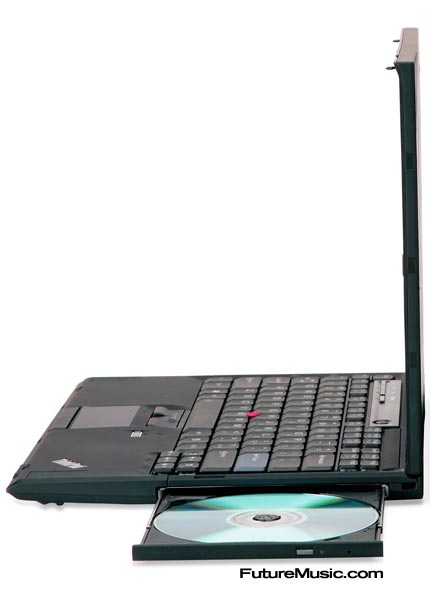 The versatile ThinkPad X300 notebook PC offers models that can be configured for portability starting at just 2.9 pounds, or maximum battery life of up to 10 hours or a balance between the two with a convenient built-in DVD burner. The ThinkPad X300 notebook offers an optional built-in 7-millimeter slim DVD burner for easy, flexible, on-the-go multimedia capabilities. It also includes stereo speakers, a digital microphone and an integrated camera. Constructed with advanced carbon and glass fiber, the ThinkPad X300 notebook's Next Generation ThinkPad Roll Cage helps protect the notebook from falls and drops that can occur in mobile environments.
Users have a variety of connectivity options at their fingertips including models designed for WiMax, when the technology becomes available, as well as ultra-wideband/wireless USB, WWAN, WLAN and GB Ethernet. Built-in GPS functionality allows mobile users to navigate by helping them to connect to popular mapping programs. The notebook's 13.3-inch LED backlight WXGA+ high resolution display provides brighter and more energy-efficient performance than LCD displays.
Equipped standard with an integrated fingerprint reader, I/O port disablement and 32-byte password protection, the notebook offers a layered security approach to help protect data and unauthorized access. The notebook comes equipped with a 1.8-inch 64 GB SSD that provides more than twice the performance of a regular 2.5-inch hard drive. With no moving parts, the technology offers more than four times greater shock resistance as well as greater energy efficiency than traditional hard disk drives and contributes to the notebook's thin and light design. The notebook also comes with the latest Intel Centrino with vPro technology, up to 4 GB memory and Lenovo's ThinkVantage Technologies.
Lenovo's ThinkPad X300 notebook starts at $2,799, and is now. More information on the Lenovo ThinkPad X300.