DSK Music Releases DrumZ BeatVoiZe – Free VST Beatbox Drum Machine For Windows
Since the only useful thing that comes out of my mouth when I try to beatbox is spit, I was wondering when someone was going to release a virtual beatbox drum machine…well looky here!
The good folks at DSK have released DrumZ BeatVoiZe, a VST beatbox drum machine for Windows. Hmmm…how convenient. And it's free! I love it when a plan comes together!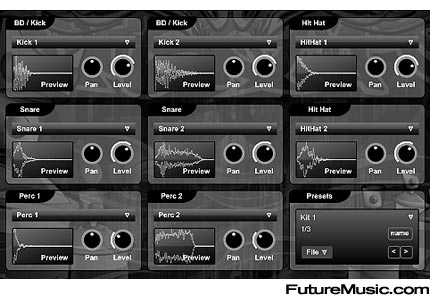 Features:
• 8 sound slots (C3 to C4 white keys)
• Level and pan control
• 8 stereo outs
• 26 samples
• 3 kits
• MIDI automation
• Preset selector
Now if they can just do something about that name…
DSK Music's DrumZ BeatVoiZe is free and available now. More information on DSK DrumZ BeatVoiZe.