Sony Announces RHT-G900 Integrated Surround Sound Stand
All-in-one sound system stands are all the rage right now with several Japanese manufacturers who are finding an attentive audience in the land of the rising sun. The latest entry into the field comes from Sony who has decided to incorporate a 5.1 surround sound system into the RHT-G900 stand created especially for its Bravia televisions.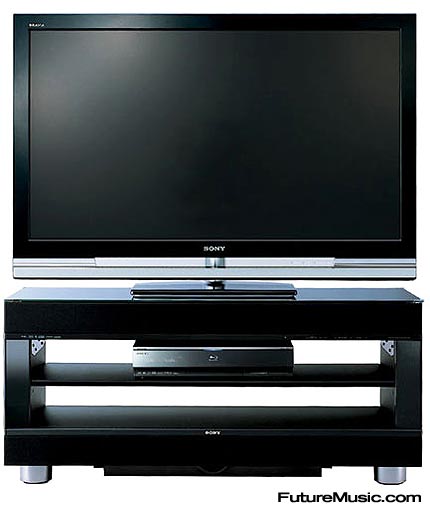 Sony's RHT-G900 features 470 watts of power, S-Force Pro faux surround technology, and an integrated FM tuner.
Equipped with a built-in multi-channel surround sound speaker system, the stand has the ability to process Dolby Digital and DTS encoded content. Additionally, the system features rear speaker terminals for optional rear speakers, a pre-programmed remote, two component video inputs and one output, three A/V inputs and one output, seven digital audio inputs (four optical, three coaxial), and four analog audio inputs. There are also HDMI inputs, a digital media port, preset equalizers and a digital audio decoder that is compatible with Dolby Digital, DTS, MPEG-2, AAC and PCM.
Sony's S-Force Pro front surround technology features an all-new processing method and advanced DSP to reproduce a sense of distance and space, resulting in a surround sound experience without the need for rear speakers. The S-Master digital amplifier technology effectively minimizes the occurrence of sound fragmentation and jitter, delivering clarity and faithful reproduction of the original sound. The compact amplifier section supports a higher power efficiency and improved thermal performance.
The Sony RHT-G900 will be available in this May. No pricing has been announced. More information on the Sony RHT-G900.