Sharp Unleashes Sexy AN-ACD2 Entertainment Center With Integrated Sound System
Sharp has released the AN-ACD2, a television stand and integrated home theater surround sound system. This product announcement reinforces a trend we've been noticing in the industry this past year and believe it will continue. The stand was developed to support a Sharp 37″ or 42″ Aquos LCD TV, but can be used with other sizes, models and manufacturers.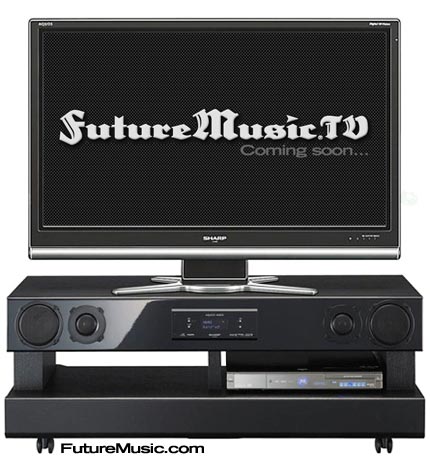 The Aquos Audio AN-ACD2 puts out 150W in a three speaker combination: 25W Left / Right channels; 100W subwoofer. It comes pre-wired with HDMI and other connection and also provides ample width for your PS3, DVD player and other goodies.
The Future: What makes a lot more sense than a three channel system is faux-surround utilizing one of the new "soundbar" technologies that's currently being supported by Yamaha, Polk and others. An integrated soundbar / entertainment center with a solid sub would appeal to many home theater enthusiasts who don't want to be bothered configuring their own system, or ponying up the big bucks for a custom install.
The Sharp AN-ACD2 costs $900 / ¥95,000 / €590 and is out now in Japan. More information on the Sharp AN-ACD2.