Live From NAMM 2008: Day One Overview


There's still so much more to go…
…but here's what we've uncovered so far…
Akai
Akai Drops Big MPC Bomb – Premiers New MPC-5000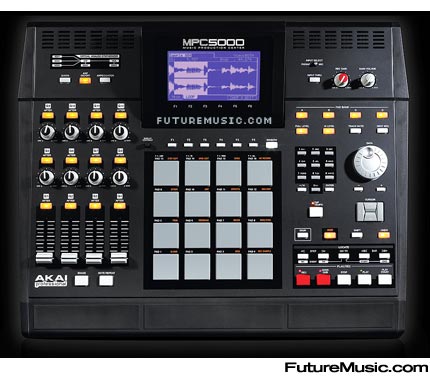 Akai has upped the ante with the new MPC5000 featuring a completely revamped drum sampling engine, and get this, a 3-oscillator analog synthesizer… Read!
Spectrasonics
Spectrasonics Announces Omnisphere Power Synth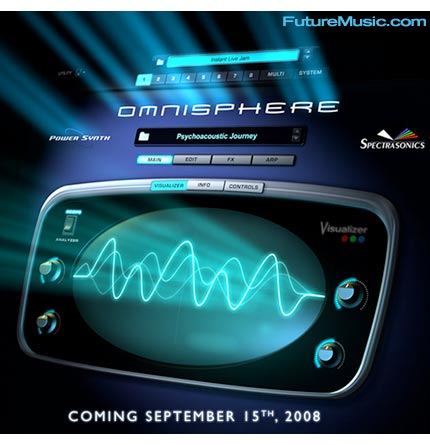 Persing claims the Omnisphere breaks completely new sonic ground by combining a wide variety of hybrid realtime synthesis techniques, an epic library of remarkable Psychoacoustic sounds, and many innovative features that have never been seen before in any hardware or software synthesizer Read!
Stanton
Stanton Emerges From Hibernation With SC System DJ Controllers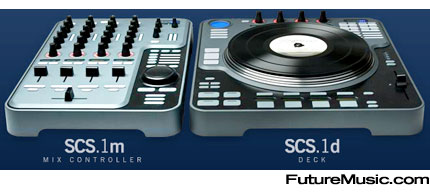 Stanton launches SC System, two designated DJ controllers… Read!
Roland
Roland Revamps Fantom Line With New G8, G7 & G6 Workstations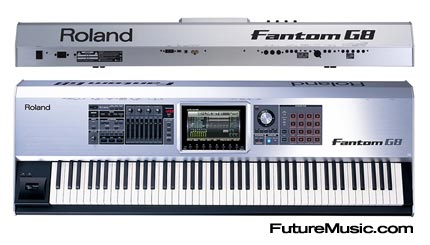 The rumblings were correct, Roland unveiled a revamped Fantom workstation lineup featuring the G8, G7 and G6… Read!
Ecler
Ecler Upgrades NUO DJ Mixer Line – Introduces NUO2.0, NUO3.0 & NUO4.0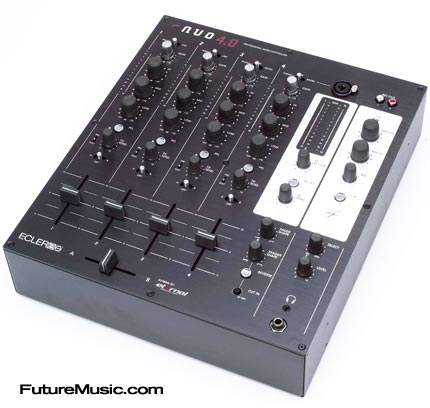 Ecler, not content with just debuting the EVO5, has announced a new line of NUO series mixers… Read!
KRK
KRK Reveals Ergo – Digital Room Analysis & Correction System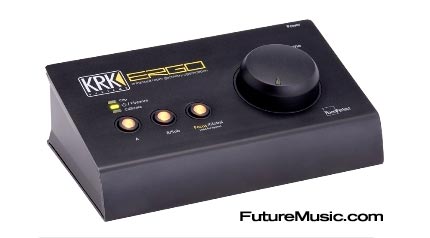 KRK Systems has revealed ERGO, a digital room analysis and correction system. Read!
Roland
Roland Takes Over Cakewalk


Roland Corporation has declared that they are now a major share holder of Cakewalk. Read!
Akai
Akai Debuts XR20 MPC-Style Drum Machine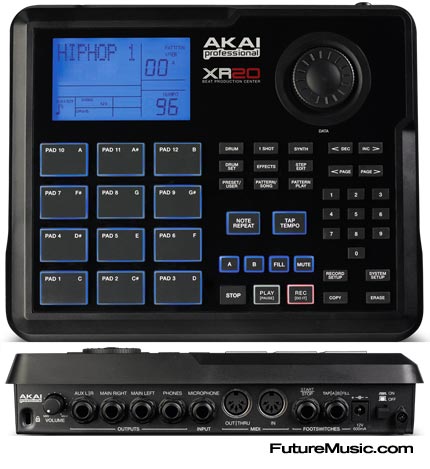 Akai has debuted the XR20 Beat Production Station, a portable, MPC-style drum machine with drums, percussion, FX and instrument samples for $500 bucks… Read!
Blue Microphones
Blue Microphones Introduces Us To Joe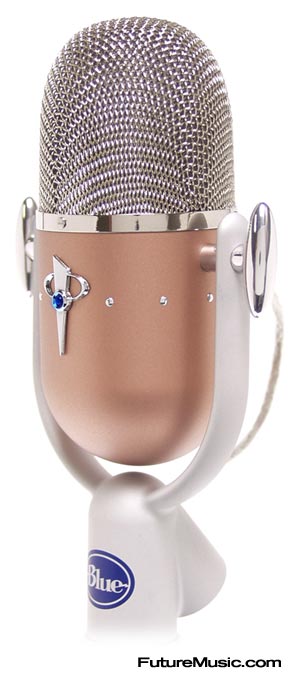 Blue Microphones has introduced Joe, a condenser microphone with a dopey name for the project studio… Read!
Pioneer
Pioneer Announces MEP-7000 Player & SEP-C1 Controller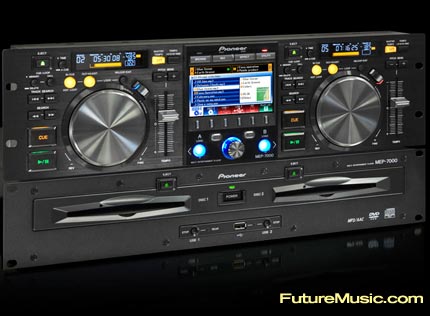 Pioneer, most likely exhausted after getting the SVM-1000 to market, has unleashed the MEP-7000 Multi Entertainment Player, and the SEP-C1 Software Entertainment Controller for the mobile DJ, and bush-league bar market… Read!
Solid State Logic
Solid State Logic Rocks Project Studios With Duende Mini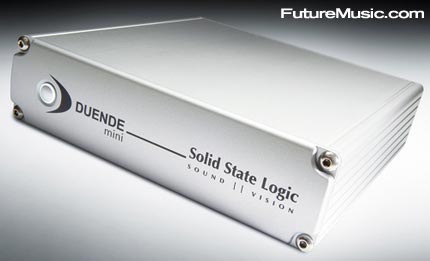 Solid State Logic has announced Duende Mini, a new compact, portable desktop box containing the quality, precision and DSP driven power of SSL plug-ins. Read!
Alesis
Alesis Unveils Multiport – Desktop iPod Recorder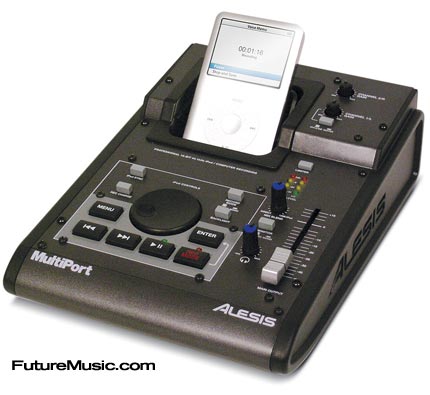 Alesis has unveiled the MultiPort iPod recorder… Read!
Yamaha
Yamaha Premiers Pocketrak 2G – Portable Stereo Digital Recorder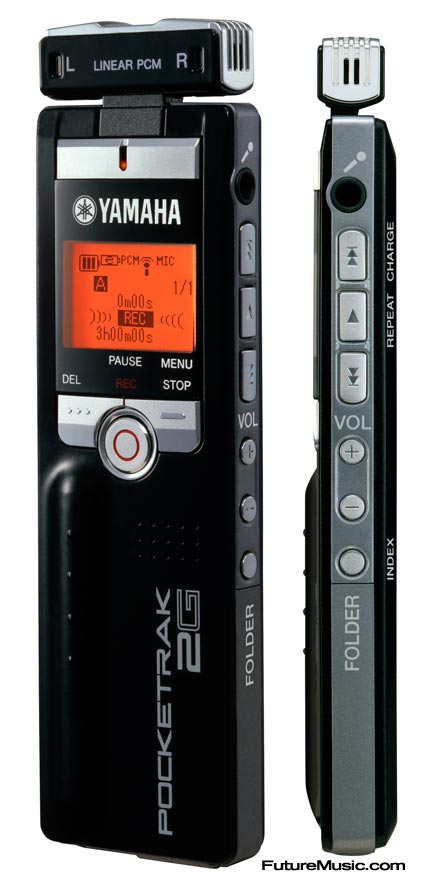 Not one to be left out of the blossoming portable digital recorder market, Yamaha has premiered the Pocketrak 2G, a compact recorder featuring 2GB of built-in memory, easy USB file transfer, and Steinberg Cubase AI DAW software… Read!
Sony
Sony Announces ICDUX70 & ICDUX80 Digital Recorder / Players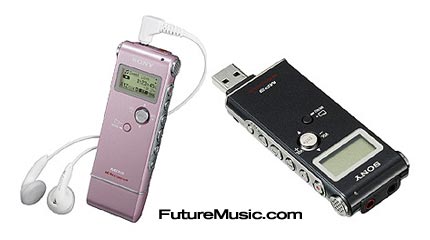 Sony has announced the ICDUX70 and ICDUX80 digital recorders / portable MP3 players… Read!
Denon

Denon Announces DN-S1200 Media Player / Controller
Denon has announced the DN-S1200, a compact CD/USB Media Player and Controller… Read!
Native Instruments

Native Instruments Announces Free Kore Player
Native Instruments exposed Kore Player, a free software instrument that was developed to showcase NI's Kore Soundpack libraries, at the NAMM show today… Read!
Steinberg

Steinberg Announces Cubase Essential 4
Steinberg has announced Cubase Essential 4, a new Personal Music Production System tailored to musicians, home studios and anyone on a tight budget. Read!