Bj̦rk Blows An O-Ring РAttacks Photographer In New Zealand
Everyone's favorite electronic chanteuse, Björk, went berserk yesterday when she attacked a photographer at the Auckland International Airport in New Zealand. Shortly after deplaning, Björk's handlers asked that no pictures be taken of the petite "eclectric" artists. However, a photographer from the New Zealand Herald did not abide by her wishes.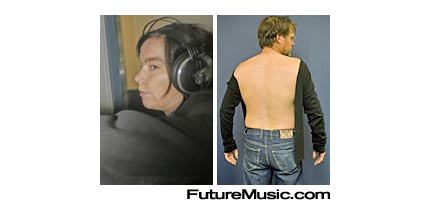 Björk, who is in Auckland to perform at Big Day Out (a huge music festival), unleashed her fury by running up behind photographer Glenn Jeffrey and ripping his shirt in half. Unfortunately she lost her footing and took a nasty digger, which put an end to the fiasco in short order.
The photographer recounted the incident in the Herald, "I took a couple of pictures and as I turned and walked away she came up behind me, grabbed the back of my black skivvy and tore it, as she did this, she fell to the ground," he said. "At no stage did I touch her or speak with her."
This isn't the first time that Björk has delivered a beatdown to a patron of the media. In 1996 she went after a reporter in another airport encounter that was caught on camera!
We're guessing that Björk doesn't like to fly…
More information on When Björk Attacks!