Wadia Digital Announces iTransport iPod Dock
Wadia Digital has announced the iTransport, a new player that they claim is the "market's first digital dock to retrieve a direct
digital signal from an iPod." As a result, the audio signal remains pure and unadulterated, providing CD-quality resolution from full-resolution
file formats such as .WAV and Apple's Lossless .m4a.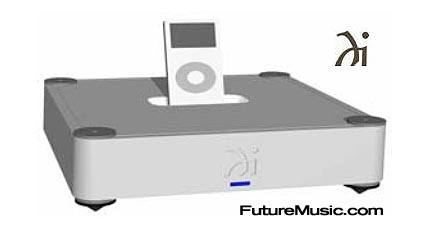 The iTransport turns any currently available iPod player into a high-end media server by providing a bit-perfect digital audio output to an audio/video system, bypassing the player's internal D/A conversion and output stage. Wadia incorporates a bit-perfect S/PDIF digital audio output and high-resolution component digital video output, as well as analog audio and video outputs for easy connection with most audio/video systems. iPod players are charged while in the dock, and can be operated via Apple's standard IR remote control.
Wadia Digital's iTransport will ship in February 2008 and cost $349. More information on the Wadia Digital iTransport.