Primacoustic Unveils Stratus – Acoustic Cloud Treatment
Primacoustic has announced the Stratus, an above-console acoustic cloud intended to absorb unwanted early reflections, flutter echo and control resonance in the critical mix position.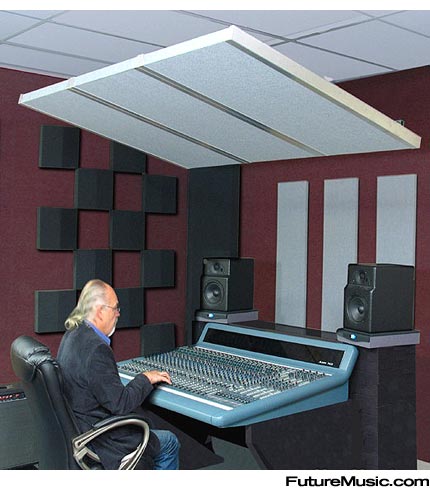 Designed to be quickly constructed on site, the Stratus comes as a complete kit with a 2″ thick, 24″ x 48″ high-density 6lb per cubic foot acoustic fiberglass panel that is encapsulated in a micromesh and then resin treated around the edges. The panel is then covered in an acoustically transparent fabric. Two light-weight aluminum outer rails are bridged together with 'L' shaped beams and the device is suspended to the ceiling using wire above the console.
Stratus clouds are meant to be clustered in groups to span the width of the console to create cloud formations and angled to vary the air space between the Stratus and the ceiling to help control a broader frequency spectrum. Once mounted, the concern claims the mixing engineer will immediately enjoy a more controlled acoustic environment, larger sweet spot and reduced ear fatigue.
No pricing or availability has been announced. More information on the Primacoustic Stratus.