Yamaha Releases Vista / mLAN Drivers & Firmware For GO46, Motif XS, n Series
Yamaha has released new drivers and firmware updates for their GO46 Mobile FireWire Audio Interface, MOTIF XS Synthesizer Workstation, and n Series FireWire Digital Mixing Studios.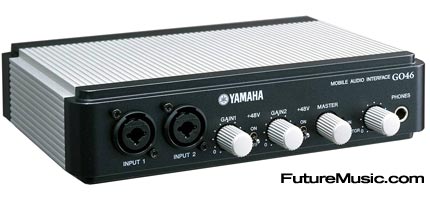 The, new drivers make the GO46 compatible with the new Windows Vista operating system while new IEEE1394 firmware for the MOTIF XS, n8, and n12 improve network capability over mLAN.
The new Yamaha Vista and mLAN drivers are free. More information on the Yamaha Vista and mLAN drivers.