Trent Reznor Relaunches NIN Remix Site
Trent Reznor has relaunched the Nine Inch Nails online remix project on his own servers, after Universal, the parent of his Interscope label, pulled the plug on the endeavor earlier this month. "Sometimes you just have to say… 'f@%k it'," Reznor proclaimed on his nin.com website. "The remix site is UP!"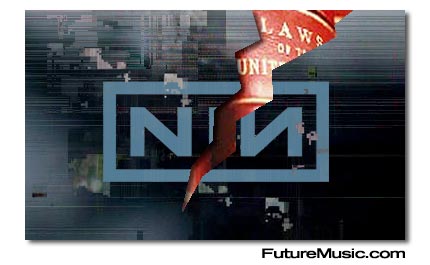 We've been closely following this developing story since it could have ramifications on how major labels set-up online remix projects in the future. To recap, Reznor debuted remix.nin.com late last month in an effort to allow his fans and emerging producers to create their own remixes of his latest release, Year Zero, and upload the tracks for other to review. Universal Music Group quickly pulled the plug on the endeavor, not because they didn't like the concept, but because they are embroiled in a copyright infringement lawsuit with MySpace.
The lawsuit is based upon the fact that MySpace allowed users to uploaded songs and unauthorized remixes of Universal's artists without their consent. Even the venomous Reznor, who often embarks on long tirades against the "corporate machine" couldn't nail Universal to the cross for their decision. Now Reznor has relaunched the concept on his own servers to circumvent Universal's legal concerns, and continue to develop his vision of a creative online community of NIN fans.
If you're a NIN fan and want to get in on the action, we advise you to log into remix.nin.com and download the stems as soon as possible, because it could be only a matter of time before the site gets the carpet yanked out of its feet once again. More information on the Nine Inch Nails Remix Project.