Weekend Fun: The Wine Rack
From the makers of the Beer Belly, comes this little gem for the ladies, The Wine Rack. The apparatus is basically a "hydration" system in the form of a bra.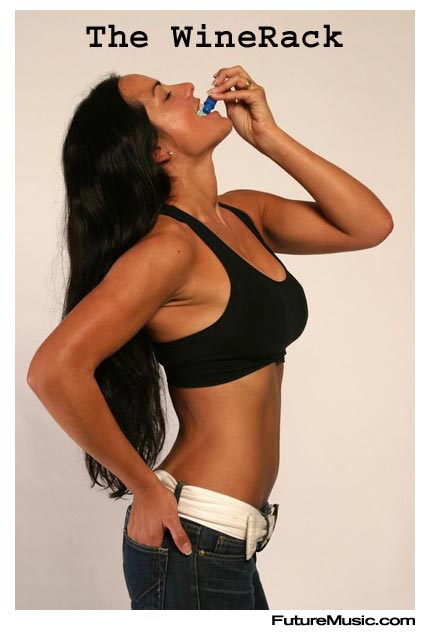 According to the manufacturers, the Wine Rack is built for ladies with smaller cup sizes to carry their favorite "beverages" into "the movies, concerts, ball games, even PTA meetings" on the down low, while increasing their cup size. The polyurethane bladder holds over 750ml (25oz.) of your favorite spirit, and is accessed from a stealthy tube with an on/off valve. When the booze is all gone, you can actually blow into the device in case you fall overboard to maintain appearances.
The site doesn't actually have any pictures of the Wine Rack, so this could simply be a consumer test to determine demand, but they do say that they're taking orders for "mid-November" delivery (…which has pretty much come and gone. —Ed.)
The Wine Rack costs $29.95. Although we kinda like The Booze Bra name better, you can find more information on the Wine Rack by visiting the Beer Belly's website.