Native Instruments & Beatport Unleash Beatport SYNC
In another brilliant move by Beatportto further distance themselves from their competition in the dance music download market, the online store has once again teamed with partner Native Instruments to unleash, Beatport SYNC. SYNC (the all caps in the name has got to be NI's idea… —Ed.) is a free music playback software application for Mac and Windows that allows punters to seamless mix electronic music without having any DJ skills.
Based on beat detection, tempo synchronization and loudness optimization algorithms from Native Instrument's Traktor software, Sync handles the "heavy lifting" of beat and level matching, allowing n00bs to get in on the action without actually learning to DJ. In reality, it's actually a savvy way for Beatport to potty-train anyone interested in DJing to buy more music from the world's leading dance music retailer.
In addition, to Sync's full-integration with Beatport's online store, it also offers track management functions for dealing with ever-increasing digital music collections, complete with extensive tag editing options, archiving features, as well as full iTunes/iPod compatibility. In fact, Beatport Sync can directly play, browse, catalogue and backup music files from practically any kind of connected storage device, including MP3 players, PDAs, USB sticks and cell phones.
Sync is equipped with two decks and a crossfader, as well as the aforementioned technology from NI's Traktor DJ software that provides solid playback quality, advanced time-stretching technology and support for a multitude of compressed and uncompressed digital audio formats.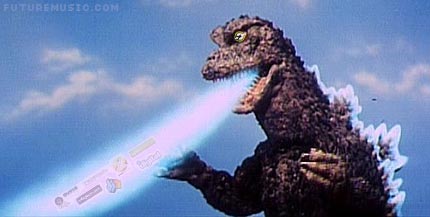 The Future: Beatport basically just put their competition to bed with this announcement. Giving the DJ wannabes of the world the ability to "rock their bedrooms," or Daddy's sound system for an impromptu shindig when their parents leave town, only translates into one thing: more sales for Beatport.
It looks like 3Beat Digital, Audiojelly, DJdownload, Juno Download, TrackitDown, Trax2Burn and Xpressbeats will have to change their name from the Dance Download Alliance to Dance Download Anonymous.
Beatport Sync is now available as a free download on either Native-Instruments.com or Beatport.com. More information on Beatport Sync.